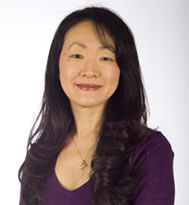 Contact Gloria Chun at counselor@topchoicecollege.com
Gloria Chun, Ph.D
Founder and Head Counselor at Top Choice
Specializing in College Admissions Counseling for Highly Achieving Domestic and International Students
B.A. from Cornell University
Ph.D. from the University of California at Berkeley
College Admissions and Career Counseling Certificate from UC Berkeley
Published author and writing teacher
Writing instructor at the Language and Thinking Institute at Bard College
Professor at Bard College, Columbia, and Princeton University
Certified in MBTI Personality and Strong Interest Inventory assessments
Experience working in admissions
Ten years in college admissions counseling
Member of National Association of College Admissions Counseling (NACAC)
Gloria Chun, Ph.D., brings a unique perspective to college admissions counseling with her broad experience at all levels of education and expertise as not only counselor of college admissions but also professor, professional writer, writing teacher, and certified personality (MBTI) and career adviser.
Given her unique background, Gloria provides the student necessary skills and strategies for maximizing their chances for admission into top tier institutions as well as tools for thriving in college and thereafter. Prior to her work as college admissions counselor, she has taught at Bard College, Princeton University, Columbia University, and University of California at Berkeley.
She brings realistic assessments about what it takes to get in and to succeed in a highly competitive university setting. And as a published writer and teacher of writing, she will provide the most effective strategies for mastering the art of the college application essay.
As the main college admissions founder and director for Top Choice College Admissions Counseling, Gloria admits a limited number of students into her college admissions program so that she can offer personal attention.
Working with Gloria, students get not only a college list but also direction and self discovery as they uncover their cognitive style, innate abilities, hidden passions, skill sets to hone, suitable options for major and career, and strategies for thriving in college and beyond.